And then later Lindsey called and we all went out grabbed a bite to eat and laughed went for a walk, to the store, and then headed back to her house. Where we met up with Chris and played an amazing game of Mario Party!
Sorry it's not a little more descriptive but ehh... pretty tired and gotta work tomorrow. Oh I almost forgot the pics of the git I made for Sondra!
It's a basket that I made, the contents are...
1.The free gift from Clinique
2. A foundation brush with cleaner
3. two small boxes of chocolate
4. A journal
5. A Makeup case
6. And The fourth season of Reba
Its all in a really cute photo box that i found that would make a wonderful and perfect baby memory box!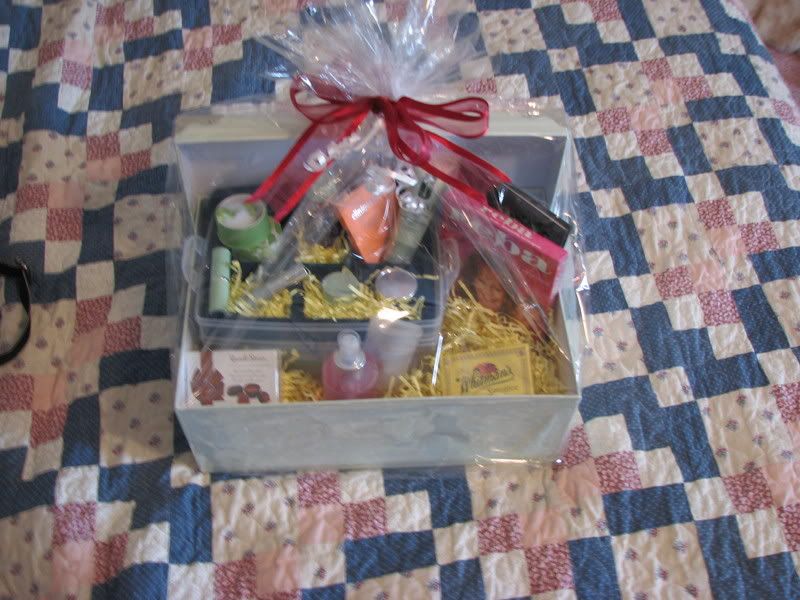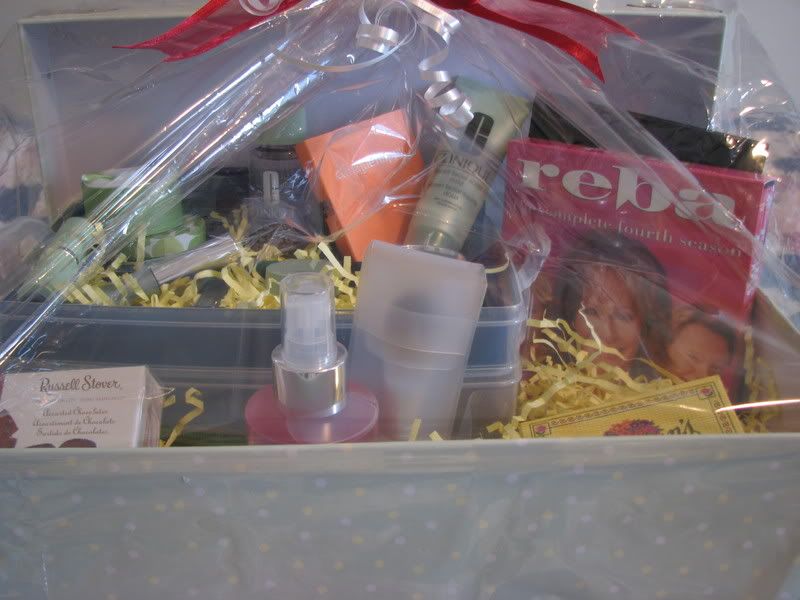 Oh friends, today was a great day off. I finished Sondra's gift for out anniversary, pictures of it to follow. I also had lunch on work, then came home and worked out on the wii fit for about a half hour, that made me feel great.